Film for the Foundation
Thursday 10th October 2019, 7.00pm
Join us with friends and family for a charity screening of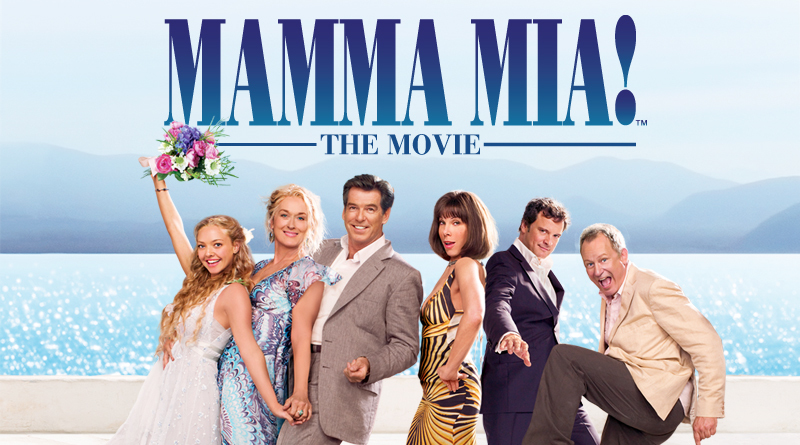 in support of the Reed's Foundation and the Simon Church & Jonathan Turner Bursary Fund
Details
Price: £15.00 per ticket (plus £1.50 booking fee).
Date: Thursday 10th October 2019, doors open at 7.00pm, film commences at 8.00pm.
Location: Reed's School cinema come Assembly Hall! (Sandy Lane, Cobham, KT11 2ES).
Dress code: 'Fabulously Abba' (optional)
Light refreshments: will be available to purchase on the night.
To book: CLICK HERE
Enquiries: email mammamia@reeds.surrey.sch.uk or call on 01932 589490
Guest list: click here to see who has booked to come along (this will be updated regularly).
The motivation behind Film for the Foundation
A message from Charlotte Mocatta (Mullens 1988)
'I HAVE A DREAM…'
My name is Charlotte Mocatta and I have set up the Simon Church & Jonathan Turner Bursary Fund (part of the Reed's Foundation) in memory of my brother, Simon, and his friend, Jonathan. Both boys were Reed's pupils (as was I), however, they were tragically killed together in a motorcycle accident just after leaving School. The bursary fund is proud to be currently supporting three boys through their seven years at Reed's, and one girl in Sixth Form, with another actually now an OR.
As local residents, friends and parents of Reed's, you may be well aware of the School's unique history and charitable work through the Reed's Foundation. Rev Dr Andrew Reed's aim was to offer life-changing educational opportunities to orphan children. Since being founded in 1813, over 12,000 children have benefitted and today some 72 disadvantaged children a year (over 10% of the student body) prosper from the caring and fulfilling educational environment that Reed's offers.
'TAKE A CHANCE ON ME…'
After the success of our first three Film for the Foundation fundraisers and from additional generous donations, we have raised more than £29,000 for Simon & Jonathan's Bursary fund. I am hoping that Mamma Mia will be even more successful. This year, with your help, I would like to fill the assembly hall (seats 180 people!) and to raise as much money as possible to ensure that Simon & Jonathan's legacy may continue. Please support our next goal - to sponsor another child through the School.
Charlotte Mocatta
(Mullens 1988)
THANK YOU FOR YOUR SUPPORT AND WE LOOK FORWARD TO SEEING YOU ON THE NIGHT (CLICK HERE TO BOOK AND/OR TO MAKE A DONATION).