Reed's Global Action Network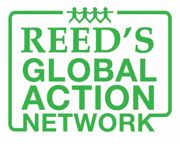 During this unprecedented, world-wide crisis every member of the Reed's community - locally, nationally and internationally - will be facing uncertainty. However, for some, the challenges posed will be much more difficult than for others: those who are needing to remain at home, those cut-off from their regular support networks, those medical professionals and other essential workers, or those who find themselves in a foreign country unable to return home, for instance.
The Reed's community has always been a special one, not only sharing in our many successes but also supporting each other through the difficult times. This is one of those times.
In setting up the Reed's Global Action Network, the aim is to try to connect people in the School community around the world to see if we can help each other. If you are able to support someone in need from the Reed's community, please register using the link below.
Similarly, if you find yourself in a position where you could use some help, please register below and let us know, even if it's just a chat on the phone. Details of how it will work are detailed in the links; all be will be GDPR compliant!
Additionally, as diaries are cleared, schools and offices are closed down and we are all being asked to distance ourselves socially, managing our mental and physical well-being may be a challenge. In order to help with this, we will be loading up regular content on the School and Old Reedonian social media pages to keep you entertained, mentally stimulated and physically active. Please check-in with our Facebook, Twitter, and Instagram pages to see what's new.
Follow us on TWITTER, FACEBOOK or INSTAGRAM
Follow our hashtags #rgan #reedsresilience