Support the Foundation
We are often asked the question how is the Foundation funded? The answer is not simple. Funding our Foundation pupils and outreach costs approximately £1.5 million each year, with those costs only looking to increase in the future.
When the charity was originally established in 1813, it was fully funded through the Annual Appeal; however, today there is no silver bullet. We are not an endowed school nor do we have a "godparent" organisation to support us. The Appeal is still a major source of funding but, increasingly, our children are supported directly by trusts and charities or individual giving programmes such as our Alumni Syndicates and Parent Appeal.
The long-term viability of the Foundation is our utmost concern and so we have established our endowment funds, whereby only the income is used for annual support; this includes any legacy gifts we receive. Thus, our donors know that they will be supporting Foundation pupils each year permanently. Our target for all our endowments is £10 million; we currently have approximately £3.5 million under management.
The School donates 4% of Gross Fee Income to the Foundation. This amount donated by the School fully covers all the operating and fundraising costs of the Foundation with the remainder going to direct pupil costs.
Donations come in all sizes and we are grateful for each and every one. Bringing them all together allows us to continue to change the course of children's lives for now and for many years to come.
Thank you for your support.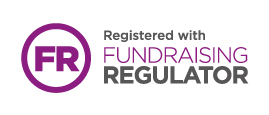 ANNUAL FOUNDATION APPEAL
In 1815 the first Annual Foundation Appeal was made to the City to fund the London Orphan Asylum (the original name of Reed's School) and aroused the interest of the Royal Family and the Duke of Wellington, amongst others. Under the auspices of an Annual Appeal President, fundraising dinners were held and eminent guest speakers, such as Charles Dickens, heard.
Past Appeal Presidents have included: The Duke of Wellington, the Duke of Devonshire, Timothy Guinness, Lionel de Rothschild and several Royal Highnesses, The Princes of Wales (HM King Edward VII, HM King George V and HM King George VI). The Appeal has been held every year since, making it one of the oldest appeals of its kind in the country.
PRESIDENTS OF THE ANNUAL FOUNDATION APPEAL (SINCE 1815)
David Barnett, Appeal President, 2018/19
David has been a Governor at Reed's School since 1982. He was Partner of Cazenove from 1972 and a Finance Partner from 1979 until his retirement in 2001. He continues to be a trustee of various organisations including Ability Net, Lymphoma Association, Corporation of the Church House, City of London Endowment Trust for St Paul's Cathedral and The JP Morgan Cazenove Pension Scheme. David is also a Liveryman and Member of the Investment Committee of The Goldsmiths' Company.
SPONSOR A CHILD
Designed for donors who wish to commit to larger, regular donations with the option of a named bursary.
The Fund enriches the lives of children through means-tested bursaries (where there is a strong financial and pastoral need) or award (where there is significant achievement in a field). The donor can specify to which of these elements they would like their donation to be applied. The minimum donation is £1,000 per annum.
OR SYNDICATE FUNDS
Our Syndicate Funds are designed to allow individuals from across the Reed's community to band together into associated groups to donate on a regular basis. All donations go directly to supporting a named Foundation pupil with funds being fully allocated each year.
For our alumni, we have OR Decade Syndicates that are designated to the 1960s, 1970s, 1980s, 1990s, and 2000s; for pre-1960, all donations are allocated to the Annual Appeal.
We also have special funds that sit within these Decade Syndicates named in memory of former pupils of Reed's School: the Simon Church & Jonathan Turner Bursary Fund and the Hylke van Slooten Memorial Fund.
ENDOWMENT FUNDS
The Andrew Reed Growth Fund was established in 2013 in order to ensure the long-term sustainability of the Foundation. All donations to this endowment growth fund are invested with the intention that only income generated is used to support Foundation pupils, and that the base capital will not be touched, thus ensuring that any donation is truly a gift in perpetuity.
Recent gifts to the endowment fund have included the Cazenove Bursary, The Harvey Music Awards and the Richard William Gregory Legacy (link to Notable Benefactions page).
If you are interested in leaving an endowed gift, please use the link below or contact us to discuss.
LEGACY GIFTS AND THE ANDREW REED SOCIETY
Everyone wants to make their mark on the world and to have their lives remembered and celebrated; making a legacy pledge to the Reed's Foundation does exactly that in a way that will last forever.
Legacy gifts are invested in our endowment fund, whereby only the income generated is used to support Foundation pupils; the base donation will not be touched, thus ensuring that it is a gift in perpetuity recognising the legacy of the donor.
All who have pledged or given to our legacy endowment fund, automatically become a valued member of the Andrew Reed Society. If you are interested in leaving a legacy gift, please contact us to discuss.
To find out more about our legacy giving programme, please download our brochure.
RICHARD GARRETT AWARD
Richard Garrett was a long-serving teacher at Reed's School and, upon his retirement, when discussing how best to recognise his 37 years of outstanding service to Reed's School, he said that he did not want a hall or building named after him but would like a Foundation award in his name.
Consequently, we have established the Richard Garrett Award, which is an endowment fund to which Foundation pupils can apply to receive funding towards extra-curricular activities and programmes which enhance their understanding of the School's values.
GIFT AID
Gift Aid is very important to us! If you are a UK taxpayer, the Foundation can reclaim tax of 25% on your donation which makes a huge difference.
So, if you are eligible, please complete the relevant Gift Aid Declaration form.
Also, if you pay Income Tax at the higher or additional rate and want to receive the additional tax relief due to you, you must include all your Gift Aid donations on your Self-Assessment tax return or ask HM Revenue and Customs to adjust your tax code.
If you have any queries, please contact us.