Andrew Reed Lecture 2019
'Our planet... our responsibility'
Friday 15th November, 7pm
Ondaatje Theatre, Royal Geographical Society, 1 Kensington Gore, London, SW7 2AR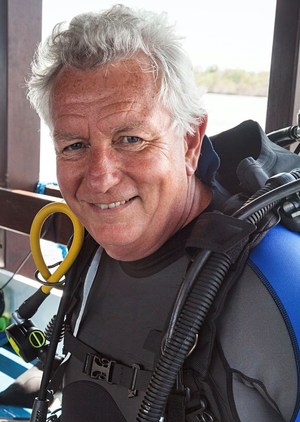 Old Reedonian, Keith Scholey, has been making award-winning and world-class wildlife films for over 30 years. His company, Silverback Films, which he co-founded in 2012, has been lauded for producing Netflix's breathtaking, multi-million dollar nature show, 'Our Planet ' narrated by the legendary Sir David Attenborough.
After his degree and PhD in Zoology at Bristol University, Keith began his career at the BBC's Natural History Unit working on number of our most-respected and well-loved wild-life programmes: 'Natural World', 'Wildlife on One', 'The Private Life of Plants' and 'Big Cat Diary'.
As the Head of the BBC's Natural History Unit and Editor-in-Chief, Keith oversaw series including Sir David Attenborough's 'Life of Birds', 'The Life of Mammals', 'Blue Planet', 'Andes to Amazon' and 'Wild Africa'. He also produced and directed other major factual series including: 'Seven Industrial Wonders', 'Egypt', 'Pompeii' and 'Supervolcano'.
Keith was awarded a Doctorate of Science from the University of Bristol.
We are delighted that Keith has agreed to deliver this year's Andrew Reed Lecture which will give a fascinating insight into the fragility and interconnectedness of our eco-system, and our collective responsibility to not take our amazing planet for granted.
PLEASE USE THE ONLINE FORM BELOW TO BOOK TICKETS