The School Day
The School day is structured so that pupils can gain the most out of the time available for academic teaching, with ring-fenced time for the extensive range of activities available. Being a boarding school allows us to be flexible in our approach to day pupils too, allowing for open-ended care throughout the day, all at no extra cost. Emergency boarding is often available too, should the need ever arise.
Day pupils can come into school and join Boarders for breakfast from 7:45am. The formal part of the day begins at 8:15am with a Tutor group meeting where pupils are registered and have the opportunity to discuss any issues with their Tutor. On Mondays pupils in Forms Three (Year 9) and above have a full Assembly; pupils in The Close (Years 7 & 8) have an Assembly on Tuesday mornings. On other days pupils attend Chapel services or House meetings.
Lessons commence at 8:50am and are split into five equal periods across the day, with three periods before lunch and two after. Each period is over an hour long, allowing for older year groups to be taught effectively. For younger year groups the periods may be split into two separate lessons, depending on the requirements of the curriculum.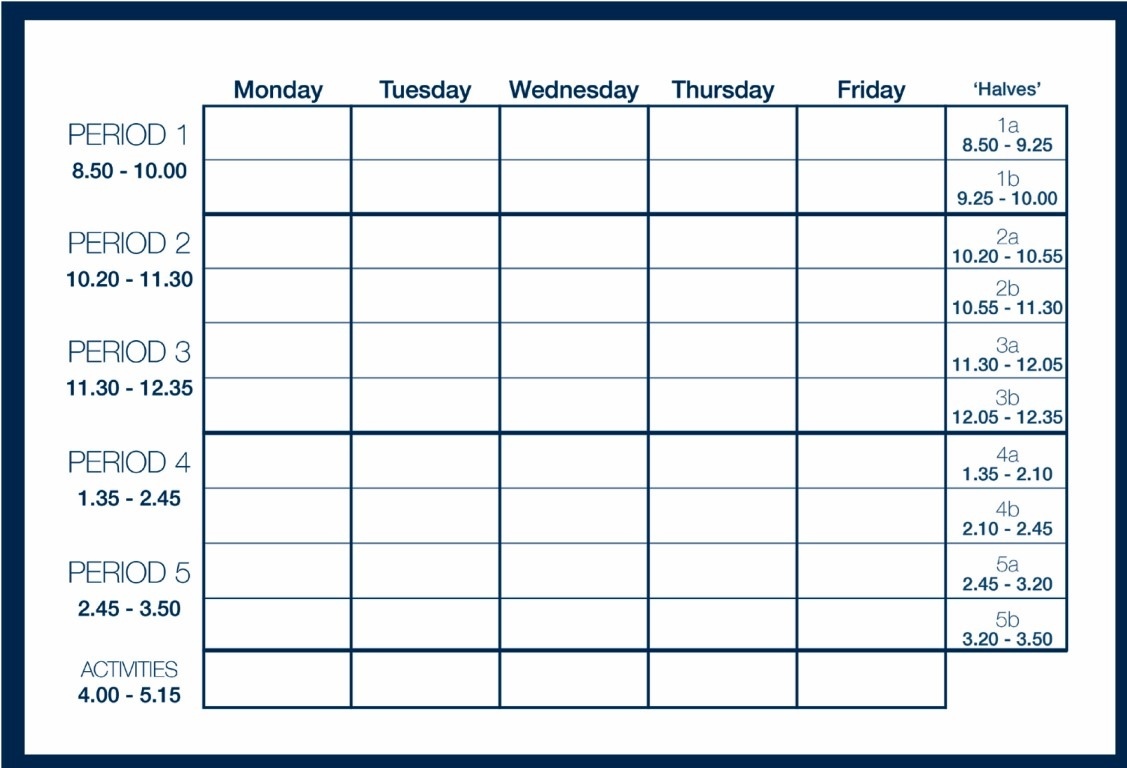 A 20 minute break at 10am allows pupils to refuel – snacks are available for purchase. Lunch is provided from 12:35 to 1:35pm and pupils enter the dining room at staggered times. Catering at Reed's is universally agreed to be excellent.
Find out more about catering at Reed's
A number of activities take place over the lunch break, predominantly Music ensembles, Choir practices, language clubs and subject 'clinics'. Many pupils choose to make the most of the extensive grounds and facilities to get some fresh air and exercise.
Lessons end at 3:50pm and pupils then join in an Activity from 4pm to 5:15pm, whether one of the compulsory Service Afternoons, sport practices or one of the extensive range of optional Activities available. Pupils participate in a number of Activities each week (depending on their year group) but can be collected at 3:50pm if they don't have a planned activity on that day.
The school days ends officially at 5:30pm when buses leave, but pupils can stay on for supper and prep with boarders if required.
Many staff live on the school campus, whether in Boarding Houses or in individual properties, so the School is always a hive of activity and staff are constantly on hand.