FORS Virtual Christmas Fair 2021

RAFFLE
FORS Christmas Raffle
https://www.jumblebee.co.uk/reedsschoolchristmasraffle2021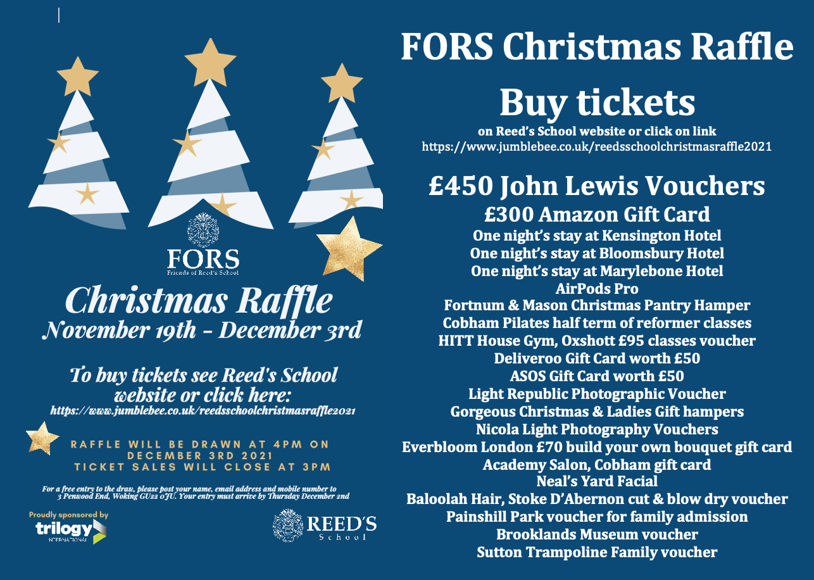 For free entry to the draw, please post your name, email address and mobile number to 3 Penwood End, Woking GU22 0JU.
Your entry must arrive by Thursday December 2nd.
---
SPONSOR & LOCAL BUSINESS ADVERTISING

TRILOGY INTERNATIONAL
At Trilogy International, we have one simple goal, and that's to find the right talent to help you transform your business.
For Technology or Business Change and Transformation, we provide a specialist and dynamic global approach to staff augmentation through Contract solutions or Permanent hiring.
https://trilogyinternational.com/?
THANK YOU TRILOGY FOR BEING THE MAIN SPONSOR OF OUR FAIR
---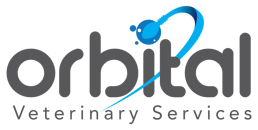 Orbital Veterinary Services
Specialist equine veterinary care for your horse. Mobile clinic operating out of Chasemore Farm in Cobham. Digital radiography, lameness, reproduction, dental, vettings. 07746 129 819
https://www.chasemorefarm.co.uk/
---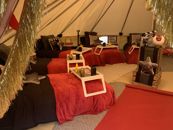 PRoBell Tent Parties
PRoBell Tent Parties offers luxury at-home event hire, planning and styling services making your celebration unforgettable. Whether you are planning a birthday, baby shower, a special lunch, want a couples night 'away' or just want to have a fun get-together at home we have you covered.
https://www.facebook.com/probelltentparties
https://www.instagram.com/probell_tent_parties/
---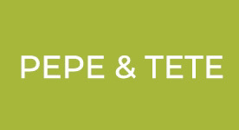 PETE AND TETE
At Pepe and Tete we offer a variety of learning methods to connect you to a diverse culture. From private to group lessons, we ensure that the learning experience is tailored to all ages and levels i.e. from toddlers to adults and from beginners to advance students.
---
HOUSE CHARITIES & FRIENDS OF REED'S SCHOOL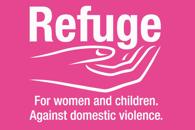 Bristowe House Charity - Refuge
One woman in four will experience domestic violence at some point in her lifetime and two women are killed each week in England and Wales. Refuge supports around 6,000 women & children on any given day, by supporting, you are helping thousands of women and children escape domestic violence.
https://www.justgiving.com/fundraising/mark-farmer13?utm_source=Sharethis&utm_medium=fundraising&utm_content=mark-farmer13&utm_campaign=pfp-email&utm_term=705133a9248741bd85e3e7454518010c
---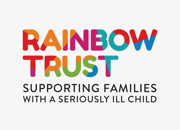 Blathwayt House Charity - The Rainbow Trust
House Charity for Blathwayt. The Rainbow Trust provide bespoke support for families who have a child with a serious illness. They offer the whole family support, regardless of diagnosis and are there for as long as a family needs them.
https://www.rainbowtrust.org.uk/donate
---

Capel House Charities: Royal Surrey Hospital and The Brain Tumour Charity
Capel House are raising money for two incredibly important charities. Historically we have supported and continue support the Hascombe Ward at the Royal Surrey Hospital. In addition, nominated this year, we have chosen to the Brain Tumour Charity due to a familial link with one of our pupils.
https://www.royalsurreycharity.org.uk/
https://www.thebraintumourcharity.org/
---

Reed's School
This year, the school has combined Breast Cancer Awareness and Movember to form 'Boobs, Balls & Buddies: Check'em'. A team designed to raise awareness and money for breast, testicular and prostate cancer, as well as the importance of mental health
https://www.justgiving.com/crowdfunding/boobsballsandbuddies?utm_term=mV3kBWAGr
---
Art/Photography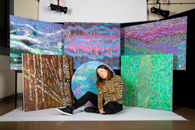 Rachael Addis Paints
Rachael is a contemporary painter based at Rogue Artists' studios in Manchester. Her practice is fundamentally a mark making process in which she creates abstract landscapes by applying a multitude of painted layers and patterns to the surface of canvas and paper. Available for sale is a range of paintings including paintings and drawings on paper from £50 to canvas based work that would suit all interiors, all work is available for sale via her website and Rachael would will happy to organise a video call should you wish to see any paintings in further detail. Rachael is the Aunty of the current Head Girl of Reeds.
Rachael's current paintings seek to establish a contemplative and meditative aspect both for the viewer and for herself. She uses unconventional processes to create her paintings, abandoning paintbrushes for found and recycled materials such as discarded fragments of toys. Rachael's paintings have a deep connection to the beauty within our environment and are often reminiscent of geographic landscapes. Rachael studied Fine Art Painting at The Royal Academy of Arts, London. Since then, as well as exhibiting and selling her paintings nationally and internationally, her work has been accepted into several exhibitions. This includes the Jackson's Open Painting Prize 2021, Ing Discerning Eye, Visual art Open and the Art Gemini Prize 2021 in which she won the People's choice award. Rachael was a featured artist in the BBC documentary about the Royal Academy summer exhibition 2020. Rachael recently won the accolade of "Manc of the Year" with the arts organisation Cotton on Manchester.
https://www.rachaeladdispaints.co.uk/
---

Nicola Light Photography
Nicola Light is Surrey's favourite award winning family photographer, offering special offer (£95) Christmas Gift Vouchers for a natural and fun family photography session in 2022. This unique gift is perfect for a loved one, friend or grandparents.
http://www.nicolalightphotography.co.uk/
---
Beauty & Wellbeing

Stiff Guy Yoga
Stiff Guy Yoga Book - Regain your Twentysomething Self in 30 Days. As seen on BBC1's The One Show
Can't put your socks on without sitting down? Tight hips, hamstrings, hip flexors, back and shoulders... sound familiar? Then this is the book for you! And only £12.99.
https://www.stiffguyyoga.co.uk/
---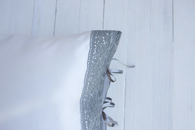 Dream in Silk
Dream in Silk for 100% pure, natural silk pillowcases which encourage moisture retention in hair and skin; discourage sleep creases and ageing of facial skin; and smooth hair, reducing bedhead.
The ultimate in everyday luxury, a silk pillowcase is a thoughtful, indulgent and different gift.
10% discount with code Reeds10
https://www.dreaminsilk.co.uk/
---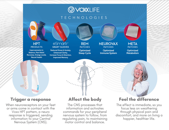 Voxxlife
Voxxlife neurotechnology works through the nervous system to bring the brain stem into homeostasis. Results include pain management, improved balance, mobility & energy. Optimised immune system. Improved REM sleep. Better focus, attention & mental clarity. Reduced anxiety & stress and much more.
https://emmagovender.voxxlife.com/
---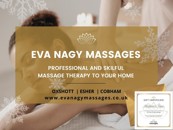 Eva Nagy Massages
I offer professional and skilful massage therapy for Health, Fitness and Wellbeing in the comfort of your home.
'One of the best massages I've had. A fantastic, deep tissue massage and Eva has a lovely, caring way about her too. I would thoroughly recommend Eva!' - Client, Fairmile Estate, Cobham
https://www.evanagymassages.co.uk/
---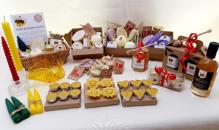 Bee Friends Ltd
Bee Friends is a local bee-farmer from Guildford running 33 apiaries in Surrey. We supply local raw honey, honeycomb, Mead, natural skin care products, food graded beeswax wraps, pure beeswax candles, beeswax polishing products, nose and paw pets' balm and a range of Christmas baskets/gift boxes.
https://www.beefriends.org.uk/
---

Tropic Skincare with Vanessa Timms
Pure plant skincare and natural beauty. Award winning UK based company that is cruelty free and vegan certified using sustainable ingredients.
http://www.tropicskincare.com/vanessatimms
---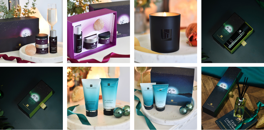 Temple Spa
Temple Spa is is a privately owned award luxury skin care brand, a privately owned British company, established for 21 years. Found only in Harrods, luxury hotels and spas around the world, the products are all anti ageing, paraben free, not tested on animals, suitable for vegans and simply divine!
http://www.templespa.com/mandybutler
---

Arbonne UK
Arbonne produce healthy living products with a holistic approach to beauty, health and wellbeing. Products which include make-up, skincare, body care & nutrition focus on the whole person to help them flourish. Gluten free, vegan & 100% cruelty free plant based ingredients with high clean standards.
http://www.torinundy.arbonne.com/
---

EFTworks
I work with my clients to transform their beliefs so they can then create the life they choose.
Dream career? Your best sports performance? A body you love? Freedom from cravings, phobias or anxiety?
If you are ready to break through your barriers & realise the life you want and deserve, come and find out more…
---
Candles & Home Fragrance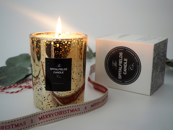 Spitalfields Candle Co.
The finest 100% natural, luxury scented candles and home fragrance from the heart of London. Handmade in small batches using aromatherapy grade essential oils, cotton wicks and soya wax from a sustainable source.
10% discount with code Reeds10
https://www.spitalfieldscandles.co.uk/
---

Arbrook Candles
Locally hand made in Claygate. Arbrook Candles produce Soy Scented Candles. Amazing fragrances in three different styles, available in both black & white. Beautifully packaged with a red Christmas ribbon. We also sell Diffusers & Candle Plates.
Use Christmas Code: Xmas15Reeds for 15% OFF.
http://www.arbrookcandles.co.uk/
---

Atelier 38
Artisan natural wax candles, melts and diffusers, hand poured in small batches, in our Surrey Hills Studio. Large range of scents, sizes and styles. Proud supplier to the RHS Hampton Court Flower Festival. We also offer a beautiful selection of gifts, homewares & gift boxes. Free local delivery.
---

Catsy Candles Ltd
Catsy Candles are hand poured in Surrey using the best quality 100% soy wax blended with premium fragrance and naturally blended essential oils.
Catsy Candles are Natural, Handmade and Hand-poured. Our soy wax is sustainably grown and made with cruelty free ingredients.
http://www.catsycandles.co.uk/
---
Cards & Stationery

SPRITZBLUE
Luxury contemporary stationery and thank you cards
---
Frank Gardner's Nature Notes

Beautiful A4 2022 calendars and notecard sets featuring UK wildlife and birds photographed by broadcaster and security correspondent Frank Gardner. Includes a donation to the BackUp Trust for spinal cord injury.
https://www.etsy.com/uk/listing/1085730034/frank-gardners-nature-calendar-2022?ref=shop_home_active_1&crt=1
---
Children's Toys/Books

Busy Happy People
Fun gifts, accessories and stocking fillers for children of all ages. Pocket money toys, stress toys, name bracelets, charms, wood name trains
https://www.busyhappypeople.co.uk
---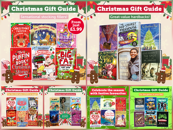 With a Love for Books
Discounted books for ages 0-16years.
60 different Publishers.
Books from popular authors by Roald Dhal, J K Rowling, Julia Donaldson, David Walliams, Philip Pullman, Percy Jackson, Anthony Horowitz, & much more.
Pokemon, Minecraft, Harry Potter. From beloved classics to the latest bestsellers.
https://book-parties.scholastic.co.uk/shop/With-A-Love-For-Books
---
Christmas Decorations/Flowers

Everbloom London
Founded by an OR of 2013, Everbloom London is delighted to offer a wide range of incredibly realistic faux flowers and foliage as a sustainable, low-maintenance alternative to fresh. This Christmas, Everbloom is also offering an exclusive range of Everlasting Wreaths and Seasonal Arrangements.
https://everbloomlondon.co.uk/
---

SURREY FLOWER BEE
Created by a flower enthusiast with 23 years floristry experience, The Surrey Flower Bee offers fresh and dried floral decorations for the festive season. Most popular are door wreaths, flower clouds, garlands and table arrangements. All made fresh to order. Bespoke orders welcome
https://www.surreyflowerbee.co.uk
---
Dogs & Pets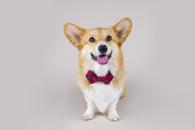 Crazy about the Dog
Crazy About The Dog is an online pet supplies store that sells unique, quirky & exceptional products to make you and your doggie happy
http://www.crazyaboutthedog.co.uk/
---
Fashion & Accessories

Rubykite Arts & Scarves
Inspired by nature, RubyKite creates contemporary art scarves, exploring unique textures through different printmaking techniques, that translate beautifully onto pure silk and cashmere. Each collection is printed in sustainable small batches with limited editions that stand-out as truly original.
---

Fonzy Accessories
Fonzy Accessories is where you will find a selection of essential timeless accessories for every season.
We have stunning cashmere scarves, shawls, jewellery, bags, hats, faux fur wraps, real fur gilets, leather gloves and many more beautiful gifts. We offer complimentary gift wrapping.
https://www.fonzyaccessories.com/
---

Memsahib Collections
Adorn your Christmas with our fabulous embroidered jacket, winter holiday kaftans or pretty pashminas! A colourful splash of confidence for your wardrobe and sheer elegance of neutrals. Handmade in India, designed in London with a limited collection of special pieces. Shop Memsahib! Shop Christmas!
https://www.memsahib-collections.com/
---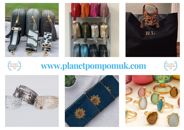 Planet PomPom UK
Gorgeous Italian leather bags and straps, personalised luxury shoppers, beautiful jewellery & accessories.
https://www.planetpompomuk.com/
---

Edit-One
Dresses are the ultimate wardrobe edit. Edit-One helps busy women simplify their wardrobes with dresses that really suit their shape, in colours that flatter and are beautifully made. Colour consultation service now launched for Mums, Daughters and God Daughters - the perfect Christmas gift!
I can offer a 10% discount on a bespoke Edit-One dress which can be ordered in time for Christmas and is gift wrapped for free – code Reeds10
---

The Glove Box
Huge selection of ladies, men's & teenage gloves many styles with matching hats & scarves and a touchscreen facility. Plus Ms Organizer a handbag organiser and a selection of velvet accessories made by local Artisans.
---

ROOST-UK
ROOST-UK is all about discovering unique and original gifts. Our range is specifically designed for teenage girls and also mummies who are conscious of trends but want something a little bit different/ unique.
---


Sprig Designs
SPRIG is an online boutique for luxury & affordable casual wear. We print stylish designs onto high quality & sustainably sourced clothing and accessories. Garments are carefully sourced for their cut & made from organic/cotton mix materials. All motifs are applied by hand to each garment.
http://www.sprigdesigns.co.uk/
---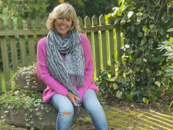 LavenderLime
LavenderLime is a small Surrey home and online boutique providing beautiful ladies fashion from Italy with accessories - scarves, handbags, hats & gloves and jewellery. Gorgeous coordinated colours for everyone and many lovely gifts all handpicked by us. Enjoy browsing and happy shopping.
http://www.lavenderlime.co.uk/
---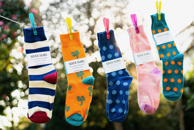 Sock Subs
Fun socks that make you feel good with the convenience of a sock subscription service, delivering socks to your door every month!
Choose your size, style choice and duration, and we'll do the rest. Sock Packs also available for urgent sock drawer attention. For every 3 pairs sold, we donate a pair.
£5 off any order with code FIVER, no minimum spend!
---

Snow Finel Ski Wear
Merino knitwear for stylish skiers and sports enthusiasts.
Designed by skiers - Worn by Olympians Chemmy Alcott and Graham Bell.
To good to save for the slopes.
---
Food & Drink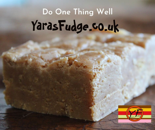 Yara's Fudge
Traditional, crumbly, 'proper' tablet fudge in over 20 flavours. Perfect gifts or treats for your secret stash!
---

The Three Tarts Ltd
Homemade shortcrust natural flavoured pastry, Parmesan, herbs, chilli, orange, chocolate or hazelnut plus our Christmas limited edition of Gingerbread. These can be mixed and matched with our delicious four fillings to create your own show stopper scrumptious tart. Pick up your order from Cobham.
---

Raw Honey Distillery
Surrey's newest and most innovative distillery expertly crafts its own base spirit from Raw Honey.
It produces two different Gins, a sweeter Honey Gin as well as more classic citrus and refreshing gin.
http://www.rawhoneydistillery.com/
---
Homeware & Gifts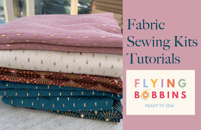 Flying Bobbins Haberdashery
Beautiful fabrics, haberdashery, sewing patterns and sewing kits. If you love to sew or you'd like to learn, then Flying Bobbins is for you. Take a look at our modern sewing kits which include everything from tote bags, to scarves, to advent calendars all with clear video instructions.
10% discount with code Reeds10
---

La Di Da interiors
Our Award-Winning interiors and gifts shop brings beautiful homewares, gifts and interior pieces that you simply can't live without or find on the high street. We have stunning Christmas decor, homewares and a carefully curated unique gift selection. Everything you need for a fabulous festive season
https://www.ladida-andover.com/
---

Albi & Mac
Albi & Mac has a special kind of gifts company.
We source and create products to provide comfort and care ranging from Tablet beanbags, pouches of balms & pillow mist, slouchy sweatshirts and even "Dog Comfort Boxes".
See our full page feature in Good Housekeeping Sept 21.
---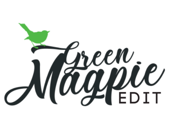 Green Magpie Edit
Green Magpie Edit is an online gift shop for teenage girls with an extensive range including; natural skincare and make-up, jewellery, accessories and stationery. All items have been lovingly sourced by 2 local mums with an aim of having something for every teenage girl.
http://www.greenmagpie.online/
---

Others and Lavender
Lavender Bags, Napkins & Christmas Decorations in a variety of lovely fabrics from classics to novelty via Liberty.
Ideal stocking fillers, tokens of thanks, small gifts & teacher presents.
Lovingly handmade in Wimbledon.
10% discount with code Reeds10
https://www.etsy.com/uk/shop/OthersandLavender
---

Afternoon Crumbs
I'm Nicole and I, along with my sister, own Afternoon Crumbs. We have a shop in Claygate where I make celebration cakes, cupcakes, biscuits & overall aim to spread happiness through cake! Inspired by our favourite bakes we've created a range of fun & colourful gifts, greeting cards & wrapping paper.
---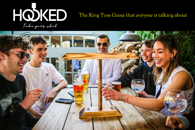 Hooked - The Ring Toss Game that Everyone is talking about
Hooked is the hook and ring shot game that everyone is talking about. Race your opponent to swing your ring onto the hook. Each time you hook your ring you push the shot glass towards your opponent. Move the glass off the end of the Shot Run and your opponent drinks. Simple!
Offering a 10% exclusive discount for the duration of the fair- use code REEDS10 at checkout
---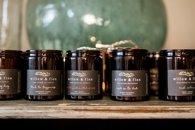 Willow & Finn
Here at Willow & Finn we create hand poured, small batch, eco friendly soy wax candles and offer a specially curated range of home and wellness products with you and the environment in mind.
http://www.willowandfinn.co.uk/
---

Anydaymade
Anydaymade is a gift box service. Our carefully curated gift boxes feature products produced by small batch craftspeople, nestled in different corners of the UK. Every gift box is lovingly wrapped by a team of dedicated gift givers, meaning the ADM experience begins as soon as your order is placed.
---

Lychee Life
Supersoft, colourful, extra-large, personalised microfibre towels compact enough for any school or swim bag, as well as personalised aprons, bags, mugs, hand sanitisers and other stocking fillers. Perfect for life's adventures...
---
Jewellery

Belle & Mack
Belle & Mack features a large selection of stylish, fabulous, affordable jewellery & accessories for the fashion-savvy buyer. All hand picked by owners Bella and Sarah.
Plus a range of bags, scarves, belts and other accessories to complete your look. We also offer a sterling silver range and other gift ideas. Our new Autumn/Winter collection is now online!
10% discount with code Reeds10
---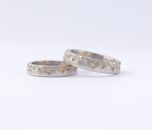 Diane Staniforth
My jewellery is contemporary with each piece is individually designed and handcrafted by me in my Surrey studio. I especially love making that special commission, bringing a customers vision to life. Inspiration comes from all around me shapes, forms and textures.
https://www.dianestaniforth.co.uk/
---

Very Colourful Jewellery
VCJ is a colourful contemporary collection of unique designer jewellery, hand painted and crafted from anodised aluminium. Strikingly bold designs are produced in an array of stunning colours and offers the wearer a distinctive style along with lightweight appeal.
http://www.verycolourfuljewellery.com/
---

Camarillo
Camarillo is a UK jewellery brand, featuring eye-catching pieces, using quality materials and stunning semi-precious gemstones. Unique yet affordable, to be worn individually for effortless chic, or layered up to make a statement. Camarillo kids offers a playful and personalised sterling silver range
10% discount with code Reeds10
---

Tamarin Bay
Unique handmade jewellery inspired by the colours of the Indian Ocean. Tamarin Bay was born a few years ago out of a passion for creating colourful, boho jewellery. Each piece is designed and handmade from our studio in Surrey using semi-precious stones and gold plated metals. Easy to wear, it slips on and off, Tamarin Bay jewellery can be layered, stacked and wrapped. Due to the unique variations in stones each item of jewellery is an original.
10% discount with code Reeds10
---

Stunning Boutique
Stunning Boutique offer the most value in terms of unique design and quality. You'll find a breathtaking range of 925 silver jewellery, Gemstones, Pearls and much more.
http://www.stunningboutique.co.uk/
---
Other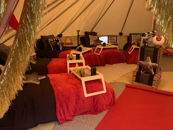 PRoBell Tent Parties
PRoBell Tent Parties offers luxury at-home event hire, planning and styling services making your celebration unforgettable. Whether you are planning a birthday, baby shower, a special lunch, want a couples night 'away' or just want to have a fun get-together at home we have you covered.
http://www.probelltentparties.co.uk/
---

Debs Keary - 360 Private Travel
Holiday time is precious so I take time getting to know you and what you want from your travels. I then help you plan the safest and best travel possible, tailored to your specific requirements plus you'll have flexibility, financial protection and I'll be there for you every step of the way.
https://www.360privatetravel.com/360_team/debs/
---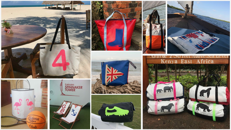 Oarsum
We hand make a range of fun but practical products from recycled sailcloth. We can even personalise your totally unique gift. The best part is you are helping in the fight against global warming!
- Each and every product is totally unique
- The ability to personalise and literally 'build a bag'
- The choice of bold and bright designs
- The durability and hardwearing nature of sailcloth
- The knowledge it was once part of a sail on the ocean
Our bags make perfect gifts for all age groups and especially to that difficult male and teenage market. Our range includes tote bags to backgammon sets, from boot bags to deckchairs and from beach bags to key rings. The best is all products are handmade here in England.
---