Santa Fun Run
Painshill Santa Fun Run 2021, Sunday 12th December, 8am meet at Painshill Park. Options of a 2/4/6km route are available. All proceeds go to The Rainbow Trust Children's Charity. Entry is open to all pupils and staff.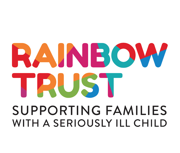 We are delighted to host a Santa Fun Run open to all pupils and staff at Painshill Park, Cobham on Sunday 12th December 2021. Participants can choose how many laps of the Painshill lake they complete, with 2km for those taking a stroll or walking the dog (on a lead please!), 4km for those looking for a manageable Christmas challenge and 6km for those looking to burn off the pre-Christmas pounds!
All participants are encouraged to dress up for the occasion in their best festive costumes! Entry is £15pp + booking fee of 90p, with all proceeds going to the Rainbow Trust Children's Charity. Entrants will each receive a Santa hat and finishers' medal.
Prizes are available for best dressed, fastest 6km time and biggest fundraiser. The café at Painshill will also be open for refreshments.
Timings are as follows:
8am: Meet at Painshill
8:15am: Festive warm up
8:30am: Let the running begin!
Please book early using the entry form below as capacity is strictly limited.
Please note, should you be unable to attend, your donation will still be taken for the Rainbow Trust, but we will make every effort to fill your place if you inform us in advance.
If you'd like to make a further donation to the Rainbow Trust, or if you can't attend but would still like to support, please click on the link below.
DONATE TO THE SANTA FUN RUNIf you have any queries, please contact Terry Ha.