The Reed's Community
Back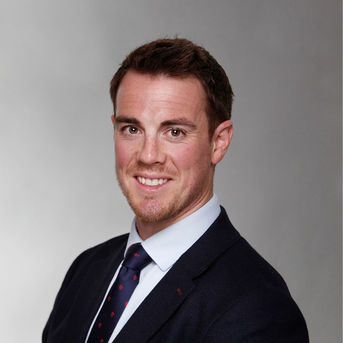 Luke
Head of Geography
Luke is Head of Geography at Reed's School. He came to Reed's in 2017 from St George's College, Weybridge and has 6 years' teaching experience.
What set you on the path to teaching?
I was very fortunate to have had the opportunity of going to a school in England not dissimilar from Reed's and, when I left school, I left behind amazing memories and relationships with both staff and pupils alike. I've also had the opportunity to work with children in a number of different environments around the world; from those in extreme poverty in Romania, India and the USA to those more fortunate in Australia and the UK. My ambition was always to work with children, especially in a school environment.
What was it that attracted you to working at Reed's?
Since moving to and teaching in Surrey, Reed's was on my radar. The ethos and core values are very much in line with my own set of beliefs, as well as supporting the Foundation which truly speaks for itself. When I visited Reed's for sports fixtures with my previous school the staff and pupils always seemed incredibly cohesive with a strong sense of community; now being a part of Reed's, this could not be truer. I can see why staff and pupils find it so challenging to leave.
What is the ethos of the Geography department?
The Geography department is a very skilled and well-oiled machine. Each member of the department brings their own experience, style and character. Our mission statement is simple – 'to stimulate, engage and make sense of a complex and dynamically changing world'. We provide many fieldwork opportunities so that pupils experience geography through the soles of their shoes and we are enjoying record numbers of pupils taking Geography at GCSE and A-Level. Many of these go on to read Geography at university.
What do you think characterises a Reed's pupil?
Well-rounded. You'll be hard-pushed to find a Reed's pupil that does not engage in the school's comprehensive extra-curricular program. This only serves to make polite, conscientious and hard-working pupils that aspire to be the best.
What is the most important thing that drives pupil development?
Interest. It is the same now as it was before for all pupils. If you are engaged and interested in what you're learning about, then you'll find it hard to go wrong. I feel that the calibre and range of teachers at Reed's, across the departments, are second to none. Happy teachers make happy pupils!
As Head of Geography, you've travelled a lot – what is your favourite place in the world?
A difficult question to answer for any Geographer as each country holds its own undiscovered beauty. However, trekking the Himalayas with ever-changing landscapes from lush rainforests to barren moonscapes with zero light pollution will always remain a very special memory.
What, in your opinion, is the key to a successful education?
Choice, inspiration and goals. I think all pupils should have the opportunity to choose a wide range of subjects that capture their interest. They should be inspired by inspirational practitioners; whether that is through sport, art, drama, music, or in the classroom. And finally pupils should be in an environment that enables them to set aspirational yet achievable goals.