The Reed's Community
Back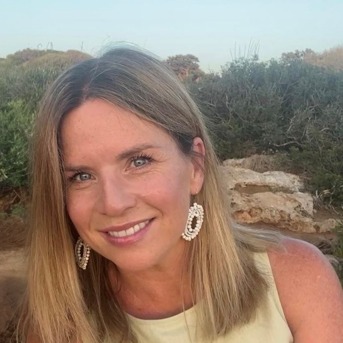 Hellen
Parent of a Fifth Form boy
Hellen is a parent of a Fifth Form pupil.
Why did you choose Reed's for your son?
He's my eldest. The first child I had to choose a school for. That's a big pressure for any parent. I looked at many. What stood out for me at Reed's was the feeling of space. Space for him to run around. Not sit in a classroom during and after lunch because there wasn't anywhere else to go or anything else to do. He was passionate about hockey, even then, more so now, Reed's had a good reputation for sport. Secondly, it was a boarding school, without many boarders. By that I mean we could reap the benefits of a boarding school, there was always something going on, but day pupils were in the majority. It had the infrastructure there to support the boys at all times. Thirdly, I liked the Head. He was new, passionate, excited. I listened to him and I liked what he had to say. In my opinion a Headmaster or Mistress shapes a school. Their personality permeates through all aspects of life there.
What do you think about the teachers at Reed's?
Every teacher has been inspirational to my son; taking time to form a good relationship, supporting and respecting him as well as bringing their passion to the table. I wish I had had exposure to the body of teachers that he has when I was at school!
Have the teachers motivated your son to learn?
Hugely! His passion is science and Mr Ellis-Woodley has instilled a love of Biology that you can see stems from his own passion. He pushes him, in a good way, and gives him so much confidence in the subject. You could see at the last parents' evening how lovely their relationship was; their mutual respect shone through. His Chemistry teacher, Mr Leckie, is fun but firm in just the right balance to get the best out of all the boys. Mr Ross, his Geography teacher, is super excited about his subject and that comes across in spades. My son picks that up and runs with it. Perfect teaching right there.
Do any of the teachers go the extra mile?
On the Physics front Mr Allison has really impressed me. He's brought my son's grades right up in Physics and even takes the time to give feedback verbally via sound files on Firefly, going through each test question by question as he knows my son is dyslexic. That is pure thinking outside the box and shows enormous empathy. Language teacher Mr Sandison-Smith has been super. He is infinitely patient and supportive of my son in his most challenging subject. The extra lessons he has provided have been outstanding and his support has been second to none - helping to get the grades up.
What has surprised you?
My son's English teacher, Mrs Francis, has brought him on in English so much; goodness knows how she has done it, but I will always be so grateful. I never thought it would be possible for him to attain a predicted 7 at GCSE as he was always terrible at English and hated it because his dyslexia held him back. Head of Art, Miss Johnson, has instilled a love of Art in my son that I didn't know he had. Her dedication to providing him with support outside of lessons is outstanding. Even the way she presents new projects is innovative and thoughtful and she goes over and above constantly.
What would you say to a parent considering Reed's for their child?
I couldn't recommend it enough. Your child is treated and respected as an individual, with their needs considered at every step. Teachers respond to emails and concerns promptly, with detailed explanations and thoughtful words.