The Reed's Community
Back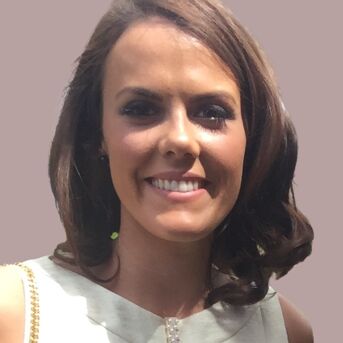 Jerry
Old Reedonian
Jerry came to Reed's from Oakfield School. She spent two years in the Sixth Form and was a key member of Mullens house. Jerry left in 2008 to read English Literature and Geography at Oxford Brookes and now works in the very topical world of cyber security and threat analysis. This summer, Jerry will be marrying another Old Reedonian!
How would you describe your time as a student at Reed's?
To be honest, it felt like coming home. From the very first moment I came up the drive for an Open Morning, everything seem to fit into place. The warm welcome from Mrs Hart and Mr Clapp at the entrance confirmed, even before I'd stepped over the threshold, that this was the perfect school for me and, importantly, for my family.
What is your fondest memory?
That is such a tough question, as I can honestly say I don't have any bad memories and all are good. I have never been involved in a community that is more all-encompassing, respectful and warm than that of Reed's School.
How did you feel when you left?
Excited for the next chapter of my life, of course, but truly gutted to be leaving such a wonderful environment and atmosphere. Though I can genuinely say I'm still a part of the School, as are all ORs, even despite the distance or periods when we don't or can't visit. For me, this is mainly because I knew I wasn't really leaving but taking the school and all my wonderful new family with me.
What has changed the most since your time here?
The grounds definitely and a few new members of staff, but what I love about Reed's is there are so many familiar faces still there and it's always great to go back. Despite its various makeovers and developments, the key fundamentals and values of the school are very evident; hopefully the biggest change has been in me rather than the school.
What is the best part of being an Old Reedonian?
The unbelievable dependency of the Old Reedonian community. As each generation gradually moves into a new chapter of their lives, the OR network, I feel, has matured and progressed with more and more old boys and girls actively wanting to get involved in the School spirit. It's a unique network that is totally loyal and reliable, regardless of age, and all because of a common cause: Reed's School and the Development Office's relentless opportunities to keep connecting us all.