Governors & Senior Leadership Team
Back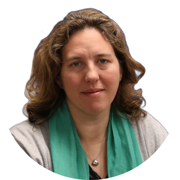 Susie Lacey
Director of Information Management
After graduating with a MEng in Manufacturing Engineering from Cambridge University Susie joined Masterfoods (Mars) on their Graduate Management Training scheme. Susie completed placements across all the main areas of the business over 2 years, subsequently specialised in Logistics, as the Head of Logistics and Planning for a large pet food manufacturing site in Peterborough.
During a career break to raise her two sons, Susie became a Governor of Wycliffe College, Gloucestershire in 2000, retiring from that role in 2022 as Vice Chair of Council having also led the Education Committee. She has also been a Governor of Hoe Bridge School, Woking since 2011, where she is Chair of the Finance Committee. These positions have allowed Susie to gain considerable experience in school strategy, financials, operations, developments and she has been closely involved in or led the recruitment of four Heads and two Bursars.
Susie joined Reed's in 2016 as Database Manager and has since been involved in developing the way we use our school data systems, in particular pupil assessment tracking and analysis. In 2018 Susie was named as one of the 25 independent sector's leading influencers and innovators in the i25 Awards for her work in this field. She also leads on Data Protection within the school.