Major Sport - Cricket
Cricket is played as a Major Sport in the Summer Term at Reed's and with 22 teams put out every week there are opportunities for every pupil (both boys and girls) to enjoy the game, regardless of their ability level.
The 1st XI play on Bigside, a beautifully-kept pitch right in front of the main school building tended throughout the year by our dedicated ground staff along with the three other squares on our campus.
Pupils have access to numerous natural turf and artificial grass outdoor nets during the season. The Jarrett Indoor Cricket Centre is available all year round. This is a world-class facility built to provide players with the opportunity to develop their game using Pitchvision, an advanced analysis software system, along with the most up-to-date BOLA machines including a Merlyn and a Trueman.
We are blessed with a large group of knowledgeable and enthusiastic coaches on our academic staff. The Master i/c Cricket, Malcolm Dunn, and all the coaches are supported by our cricket professional, Keith Medlycott (England & Surrey), who coached Northerns (S.A.) to their first domestic title in 1996-97 and became the most successful coach in the history of Surrey CCC, winning 9 trophies in 7 seasons between 1997 and 2003.
We have an extensive and competitive fixture list which includes block fixtures against Hampton, St. Paul's, Charterhouse, RGS Guildford, KCS Wimbledon, St George's Weybridge, Tiffin School and Hurstpierpoint School. The 1st XI also play annual fixtures against the MCC, Stock Exchange CC and XL Club.
---

CHECK OUT OUR RESULTS
Reed's School's Play Cricket site (powered by the ECB) has all matches, scorecards and statistics on it. Parents can also follow cricket matches 'live' in future.
---
Reed's has strong county links, especially with Surrey, with numerous pupils being involved in county age group and academy squads. Over the past few years individuals have progressed into MCCU (now ECCU) cricket, the professional county game and Franchise T20 cricket. We have had international representation at Mens, Ladies and Boys U19 level.
Players of county standard and above will benefit from our High Performance Programme which includes one-to-one coaching sessions from our Cricket Pro, a targeted lecture programme and dedicated S&C sessions. The latter are run by Ben Haining, former head of Strength and Conditioning at County Championship winners, Sussex CCC, who played cricket for Sussex at U17 and the South of England.
A historic and record-breaking season in 2015 saw Upper Sixth Former, Dan Douthwaite, break the record for the fastest century scored in schoolboy cricket when he scored 125 not out, reaching his century in just 31 balls! Simultaneously, another National record was set as the total of 375 for 1 wicket is the highest ever team score by a school in 35 over cricket. Seventeen further centuries followed from boys across all age ranges. The 1st XI also retained the title of the 50/40 League and reached the last 8 of the HMC National T20 competition.
---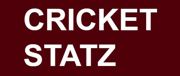 CHECK OUT OUR HISTORICAL STATISTICS
Reed's School's Cricket Statz site (powered by Cricket Statz) has all the historical statistics for anyone who has played for the 1st XI (back to 1956) plus all 1st XI matches from 2000 to the present.
---
Surrey Cup success has come thick and fast over the past decade with the U14s winning in 2011 and 2012 and many other teams reaching the final or semi-final stages in recent years. The U15s won the Surrey Cup in 2015, retaining it in 2016 and 2017.
There is an extensive major tours programme with trips to countries such as Barbados and South Africa. The most recent was a very successful visit to Barbados in July 2019 with a party of 32 tourists. The next tour, to the same destination, is taking place in July 2023.
Cricket Honours & Roll of Honour
Page Gallery