Major Sport - Cricket
Cricket is played as a Major Sport in the Summer Term at Reed's and with 21 teams put out every week there are opportunities for every pupil to enjoy the game, regardless of their level of participation.
The 1st XI play on Bigside, a beautifully kept pitch right in front of the main school building tended throughout the year by our dedicated ground staff along with the other pitches.
Pupils also have access to extensive outdoor net facilities, with bowling machines, during the season and the new Jarrett Indoor Cricket Centre is available all year round. This is a world-class facility built to provide players the opportunity to develop their game using the latest technology, Pitchvision.
Coaching is led by our cricket professional, Keith Medlycott (England & Surrey), who coached Northerns (S.A.) to their first ever domestic title in 1996-97 and then became the most successful coach in the history of Surrey CCC, winning 9 trophies in 7 seasons between 1997 and 2003.
We have an extensive and competitive fixture list which includes block fixtures against Hampton, St. Paul's, Lord Wandsworth, RGS Guildford, KCS Wimbledon, St. John's Leatherhead, King's School Canterbury, Whitgift School and Hurstpierpoint School. The 1st XI and 2nd XI play in a league consisting of many of the schools mentioned above; the 1st XI won the league in 2014, 2015 and 2017. The 1st XI also play annual fixtures against the MCC, Stock Exchange and XL Club.
---

CHECK OUT OUR RESULTS
Reed's School's Play Cricket site (powered by the ECB) has all matches, scorecards and statistics on it. Parents can also follow cricket matches 'live' in future.
---
Reed's has strong county links, especially with Surrey, and a number of pupils are involved in county age group and academy squads. Over the past few years individuals have progressed into the senior level of the professional game, along with international representation at U19.
Players of county standard and above are able to benefit from our High Performance Programme run by Ben Haining, former head of Strength and Conditioning at County Championship winners Sussex CCC who played cricket for Sussex at U17 and the South of England.
2015 was a record-breaking cricket season at Reed's, which started with Upper Sixth Former, Dan Douthwaite, breaking the record for the fastest century scored in an English schools' cricket match. Against respectable bowling from Tiffin School, he scored 125 not out in a match, reaching his century in just 31 balls! Another National record was set in the same game as the total innings of 375 for 1 wicket included 3 centuries from just 3 batsmen, making it the highest team score ever by a school in any form of 35 over cricket. Seventeen further centuries followed from boys across all age ranges. The 1st XI also retained the title of the 50/40 League and reached the last 8 of the HMC National T20 competition.
---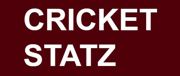 CHECK OUT OUR HISTORICAL STATISTICS
Reed's School's Cricket Statz site (powered by Cricket Statz) has all the historical statistics for anyone who has played for the 1st XI (back to 1956) plus all 1st XI matches from 2000 to the present.
---
Surrey Cup success has come thick and fast in recent years with the U14s winning in 2011 and 2012 and many other teams reaching the final or semi-final stages in recent years. The U15s won the Surrey Cup in 2015, 2016 and 2017.
There is an extensive major tours programme with successful tours to countries such as Barbados and South Africa in recent years.
Page Gallery